Problem
As a global technology provider, Cisco oftentimes expands their product and service offerings through acquisition. In terms of onboarding to Cisco, about half of the companies acquired saw continued success, while others saw friction, loss of morale, and loss of production or service opportunities. Why was this happening, and what was the difference?
Solution
Cisco hired our agency to conduct research into this dynamic to understand why some succeed, where other fail. I interviewed over 20 employees, including 7 executives, from three recently acquired companies, using two "interactive" activities to map their feedback throughout the interview. The full journey map was the final deliverable, as well as a presentation of findings.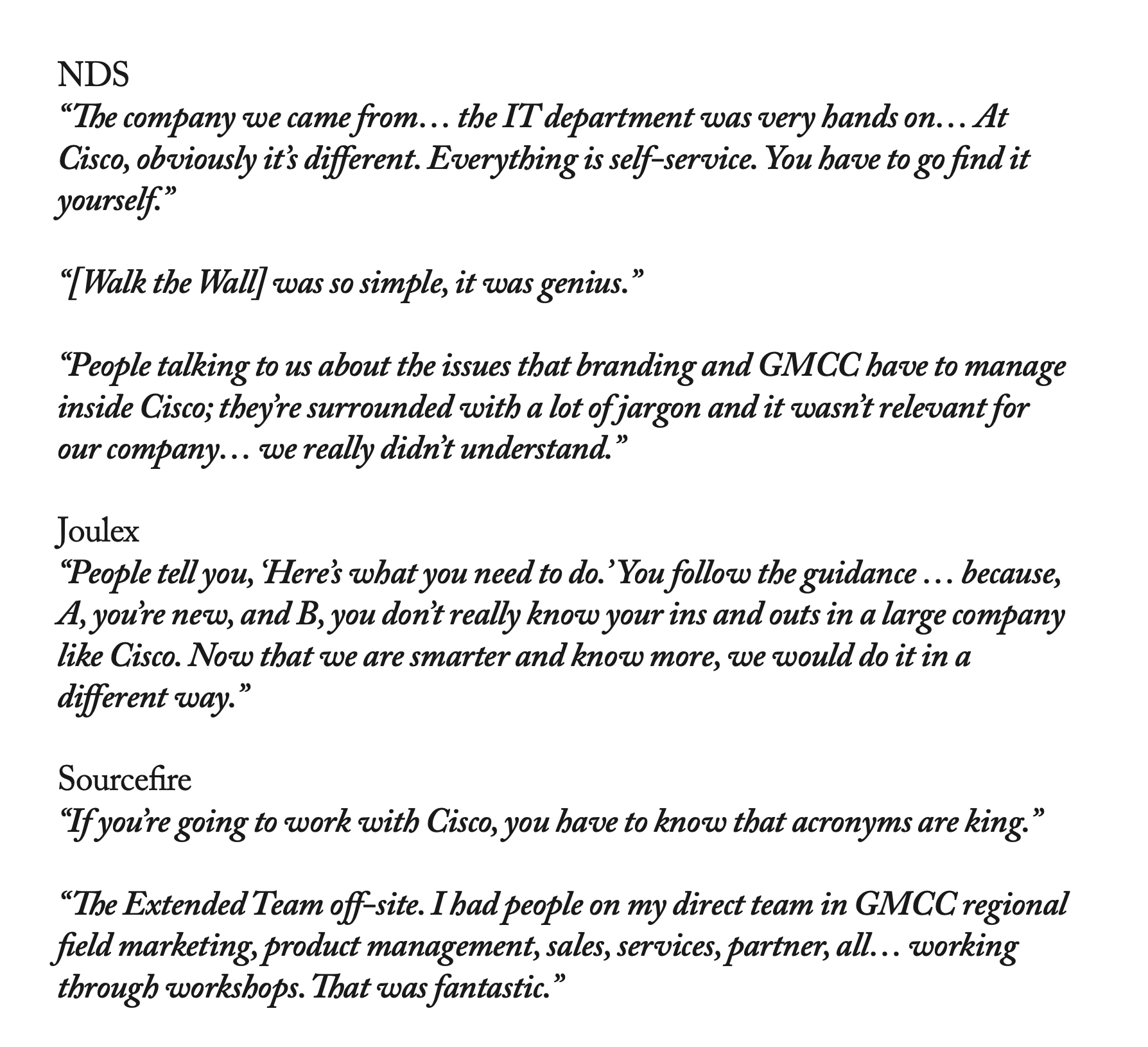 Interviews
The research consisted of about 25 interviews (three proved to be less usable) conducted remotely, and using a custom tool that allows both interviewer (me) and participant to build and control the storyboard, and annotate as desired.
Goals of the study:
Understand challenges faced by acquired employees

Find areas where Brand and Marketing teams can improve the acquisition process

Identify opportunities for HR to improve onboarding

Inquire whether there could be advantages to Brand and Marketing teams being involved earlier in the acquisition process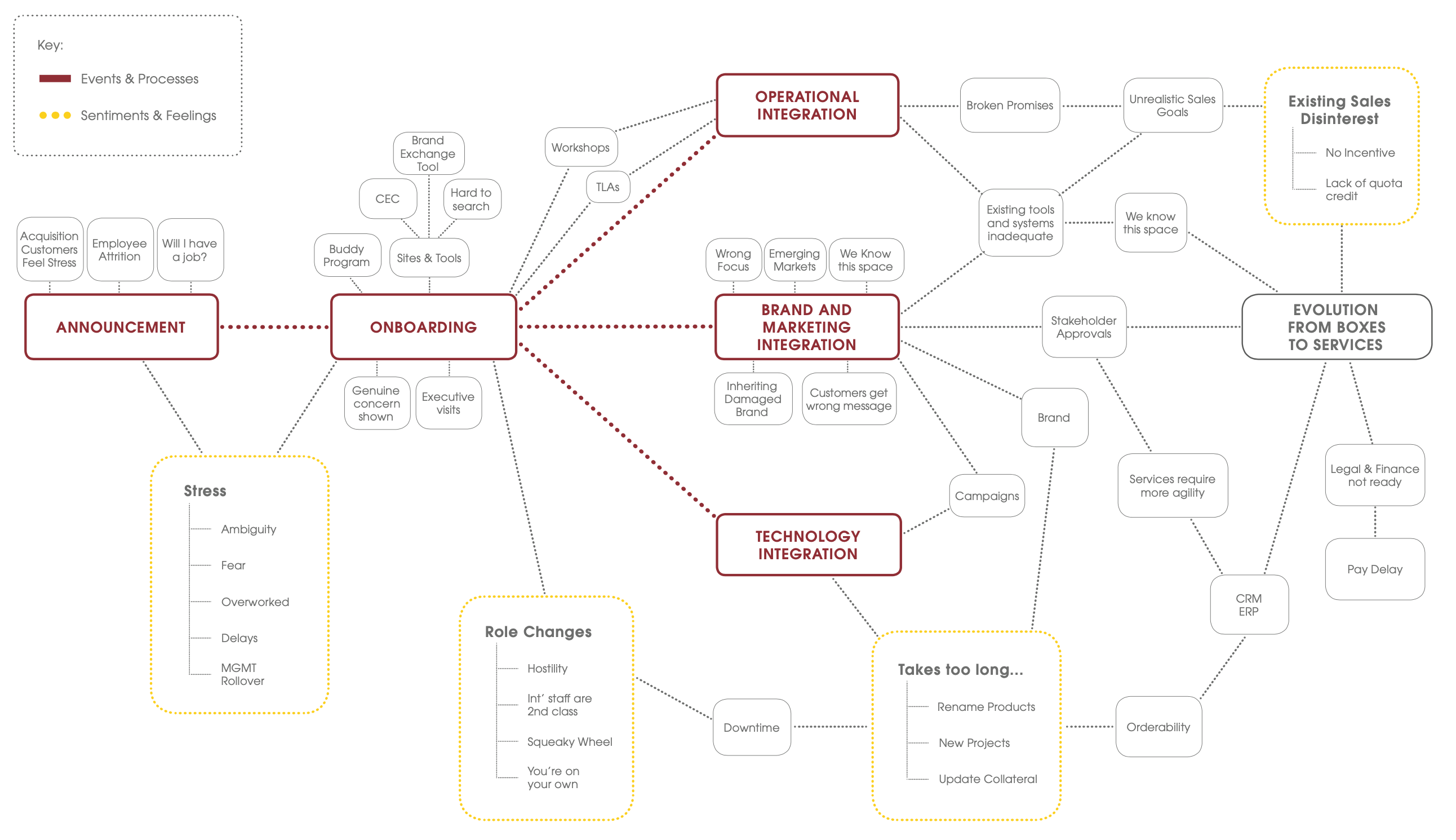 Analysis
From the interviews, over 30 hours of video research was reviewed and synthesized for themes (commonalities), and user stories (empathy).
By contract, an "executive summary" was completed as an "ecosystem" diagram (right). This helped to solidify the themes that would be detailed in the final journey map.
Interviews were coded in a way to ensure executive feedback did not unfairly bias the findings

Ultimately, the findings showed that acquisitions traveled the same process, with one key difference - a visit by the CEO of Cisco. This would be key.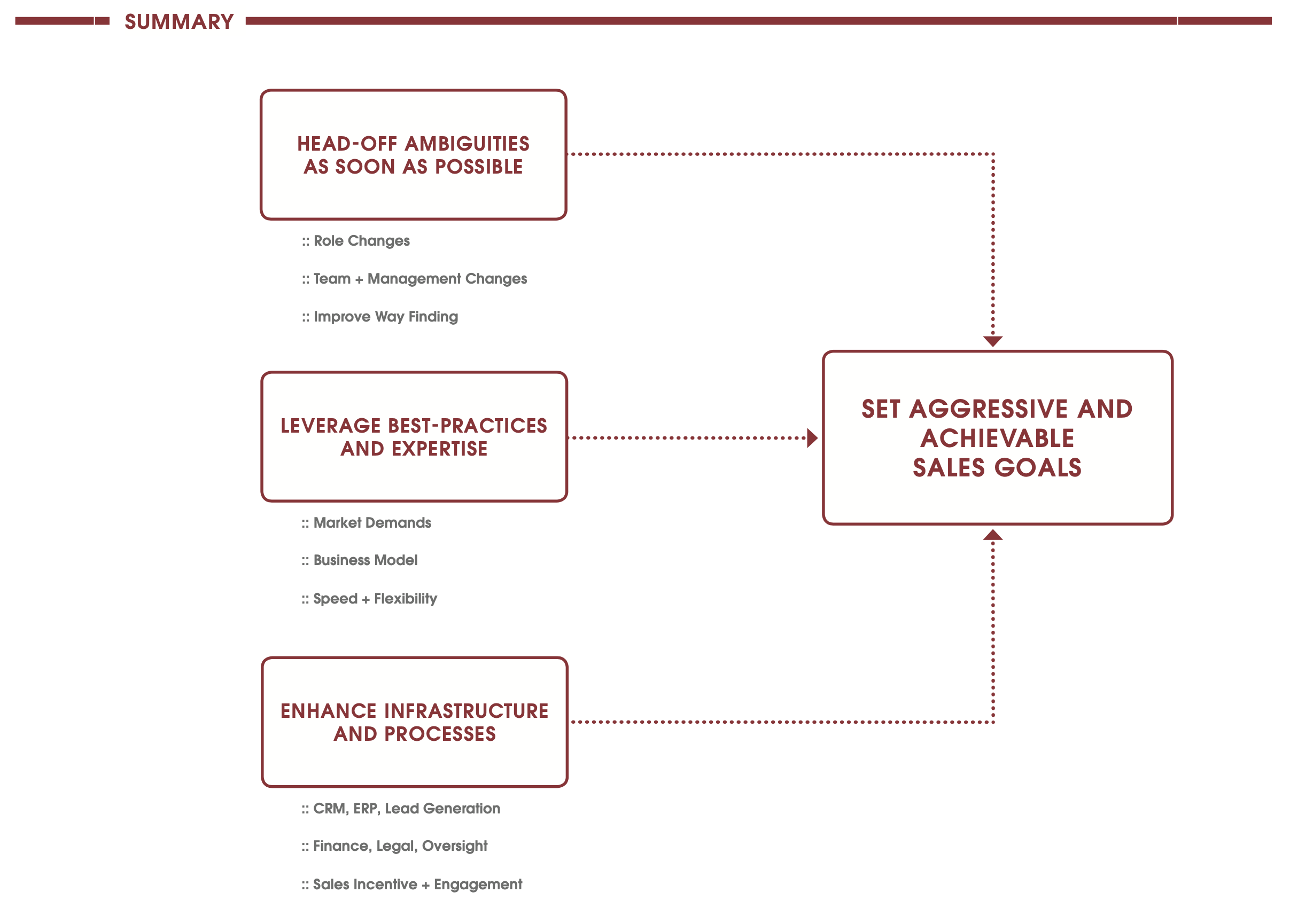 Journey Map
I created a series of journey maps to explain the employee onboarding and business impact of Cisco acquisitions. The map revealed a myriad of worries and fears amongst the employees, mostly fueled by a lack of information. Worries about losing jobs, being forced to move, or having their role recast were the most common fears.
However, anytime the CEO visited a company being acquired, almost immediately the sentiment lines (in the map), and the general overall feeling of participants greatly improves. By answering questions in front of his new employees, the doubts and fears immediately start to dissolve, and the overall journey becomes more positive.
After producing rough drawings, I worked with a visual designer to produce the final maps.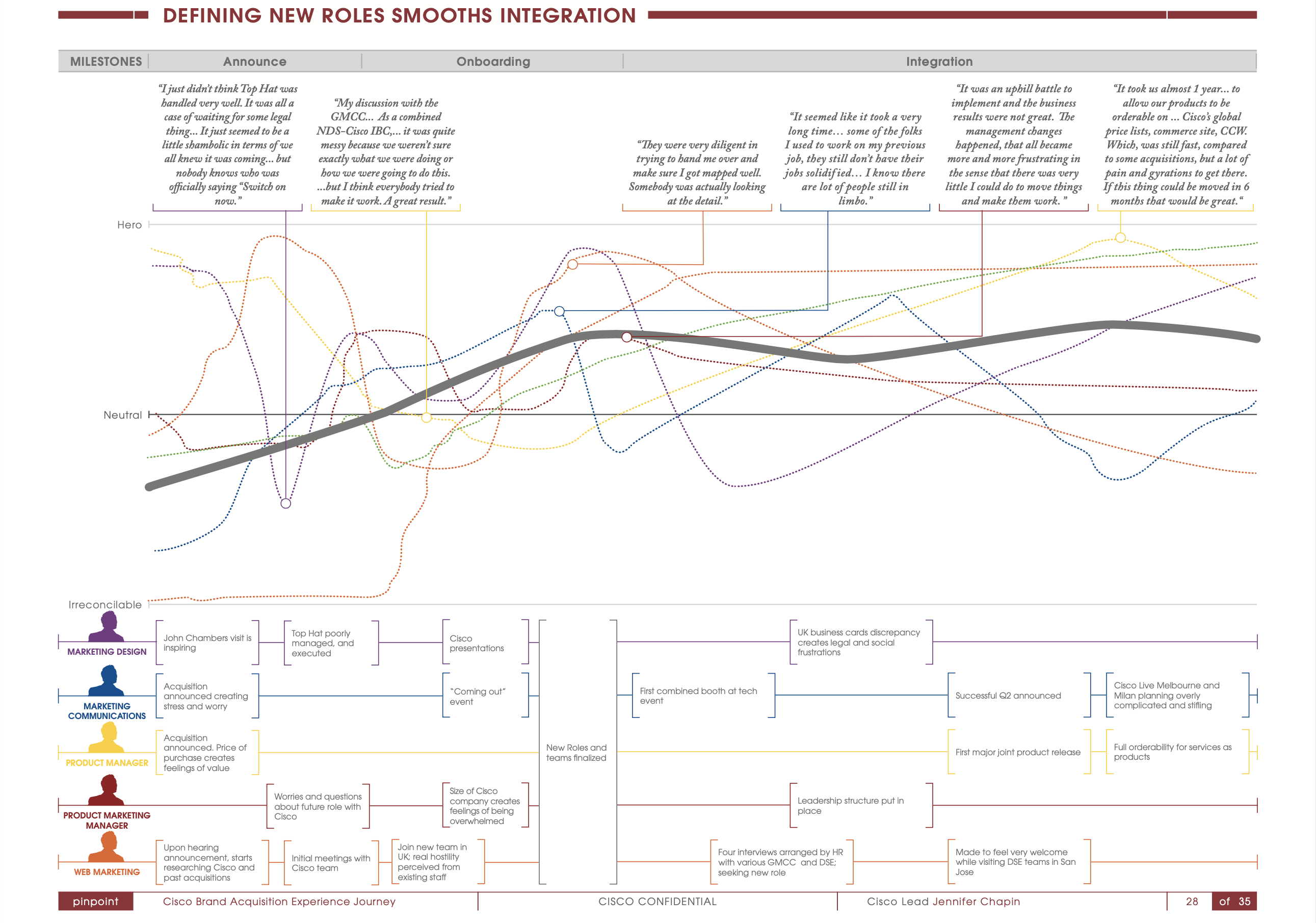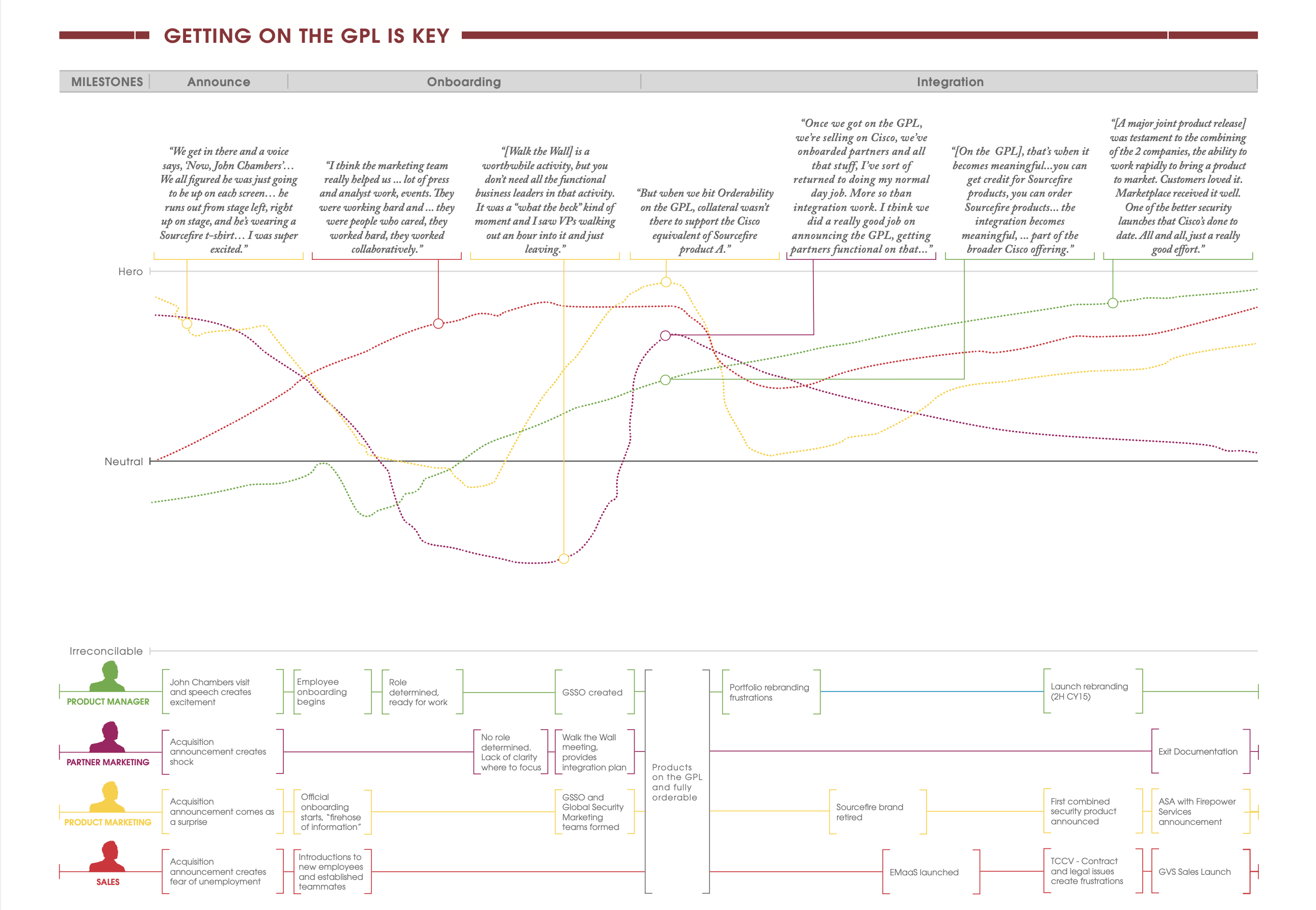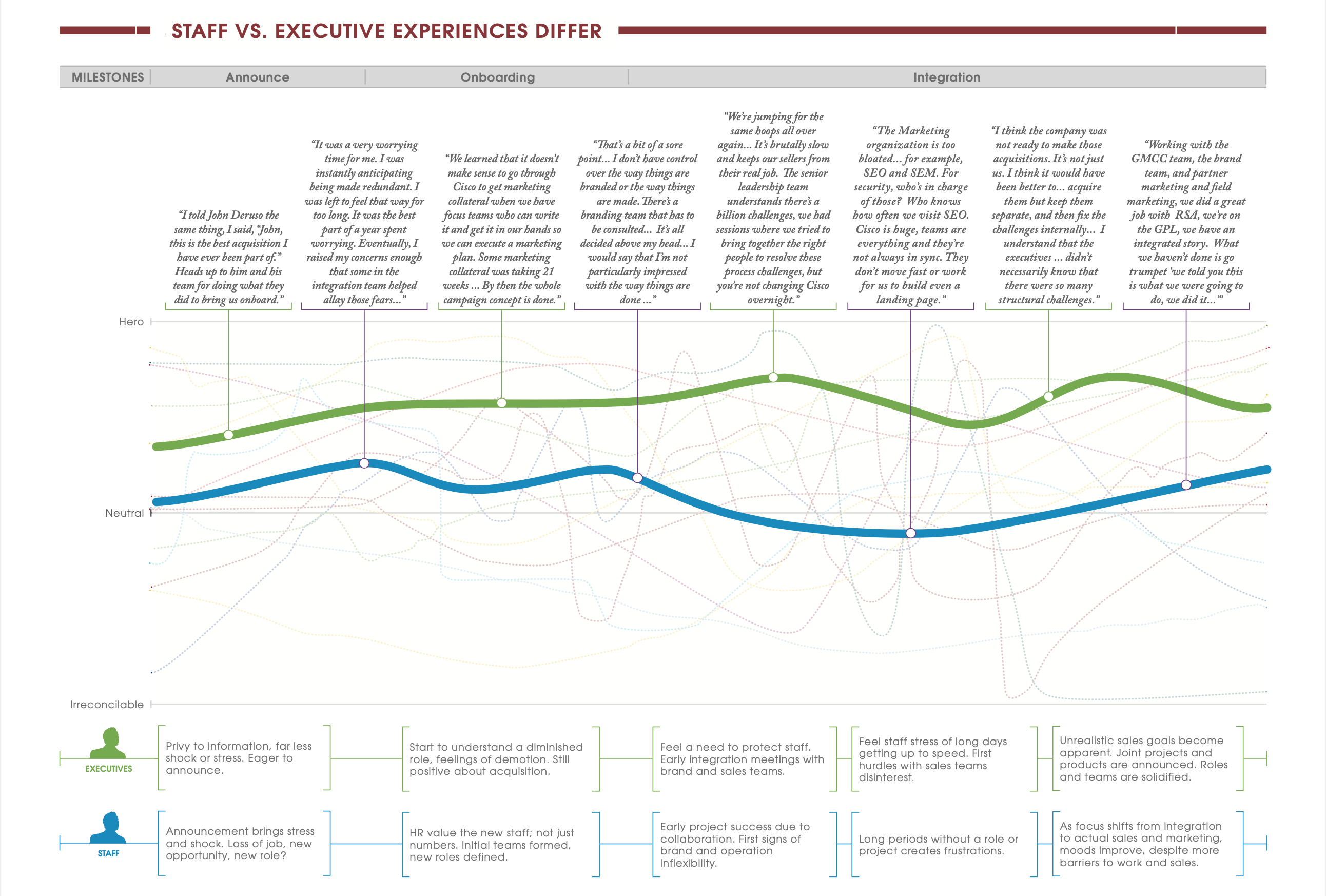 Learnings
In addition to learning about corporate acquisitions from an employees perspective, acquired skills around managing UX projects in terms of time, budget, incentives, and client interactions.
In terms of "craft", the key learning was around interviews, and how some business research can become very personal, very quickly. This type of interview required a gentler hand, more latitude for discussion, and less strict timing. By being more flexible in the structure of the interview, participants felt safe to share more personal sentiments, which were key to the resulting maps.